Natural Magick
the Gray Witch Way
Finally!...a book of magickal correspondences
for the gray witch. This will make a wonderful
companionbook to "The Gray Witch's Grimoire".

After you purchase this online book through Paypal,
I will email you the link, along with the login
information and the password.
Natural Magick
the Gray Witch Way
$9.95

Topics covered in this book include:
How Does Real Magick Work; Forms of Magick; The Mysteries of Magickal Manifestation; Creating Magickal Space; Magickal Supplies; 12 Months of Magick; 7 Days of Magick; Animal Magick; Magick for Love n? Money; Mojo Magick; Magick Oils, Potions, Powders; Crystal Magick; Candle Magick; Magickal Alphabets & Symbols; Witches? Bottles; Essential Oils; Kitchen Magick, Good Luck Charms; Questions & Answers; Magickal Substitutions; Terms & Lingo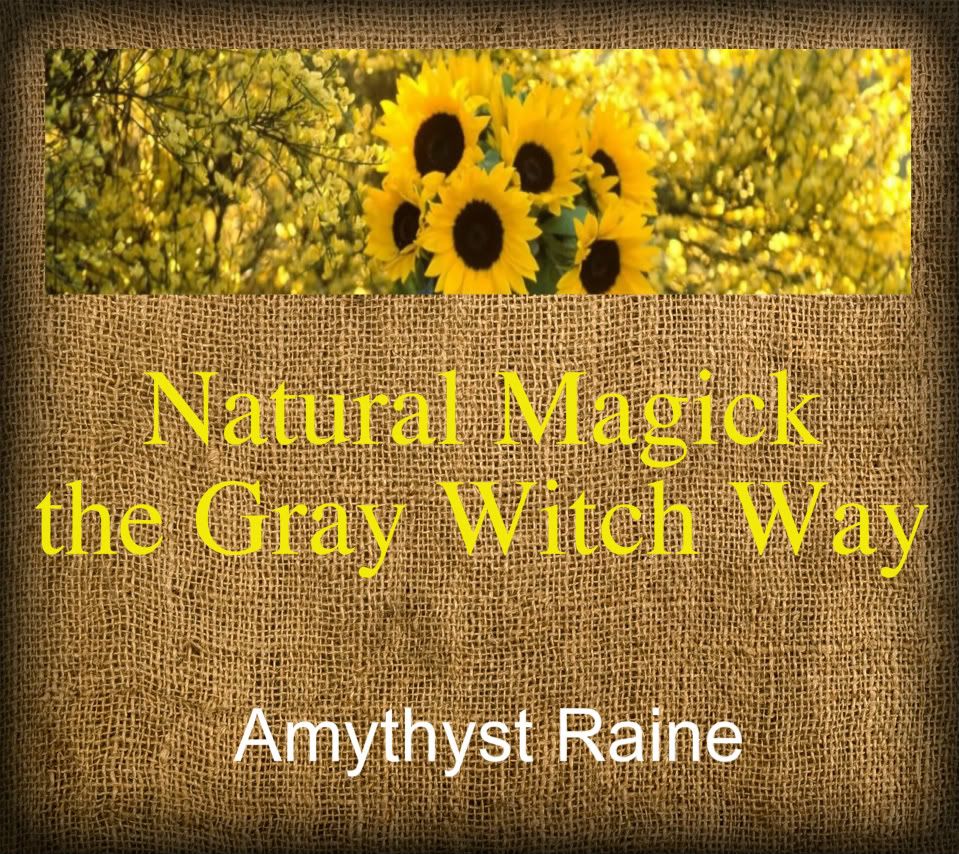 The following material is a Full Book Manuscript (36,071 words), originally titled"The Book of Magick" , written by Amythyst Raine.
*Note: The following material is copyrighted and protected under copyright law. No portion of this text may be reproduced in any way, nor may this material be copied to be moved by email or shared electronically in any manner. For questions or permissions, contact Amythyst Raine at witch_of_endore@yahoo.com
© Natural Magick the Gray Witch Way, Amythyst Raine 2011